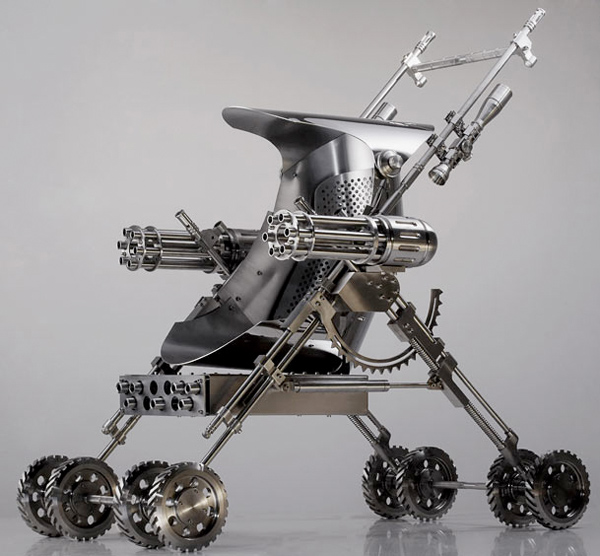 Born 1969, Hubei, China, Shi Jinsong is a Chinese artist based in Wuhan and Beijing. He studied at Hubei Academy of Fine Arts.
Jinsong is particularly known for his first
solo exhibition in the United States at Chambers Fine Art in New York Na Zha Baby Boutique exhibition, a series of stainless steel sculptures depicting baby accessories—rattle, cot, stroller, etc.—made from razor-sharp blades. Chambers Fine Art described this work as a "dialogue, at once menacing and ironic, between the forms of mythic Chinese culture and modern day globalization".